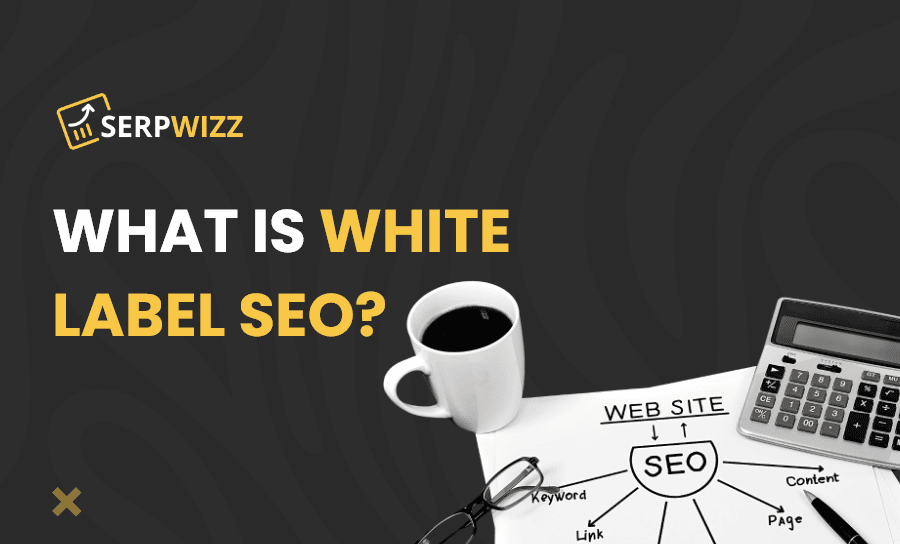 White label SEO involves the purchase between two organisations. The flexible element of white label SEO is that both of these organisations can be very different. 
White label SEO will involve an agency offering a service under their brand name or another name to sell to the consumer or another brand. This is the basic definition, but as you can see, there are a few variable layers that we need to discuss to understand this form of SEO. 
I would like to start with an example. Let's say you run a website design agency. You and your team do a wonderful job at designing unique site designs for your clients. A client comes up to you and asks if you can help them with their SEO. At this point, you have two options. The first that comes to mind is that you turn down the client because you strictly offer a website design service, or a more positive approach could be that you say yes to the client and form a plan. 
What does this awesome plan look like?
You get in touch with a white label SEO provider, who then provides you with their SEO service. The service is then packaged under your brand name, which you can then sell to the consumer. From a customers point of view, this is the dream scenario. They go to you and get their website sorted out as well as their SEO service. 
This example shows that SEO can help with the overall user experience.  The image below portrays a simpler way of looking at the process.
Your clients will not and don't have to know the origin of the service. It can add a level of professionalism to your craft, which is exciting.
SEO is in demand, and if you are an online business, the chances are that you have worked on or at least took an interest in SEO at some point.  Let's take a look at the stats below.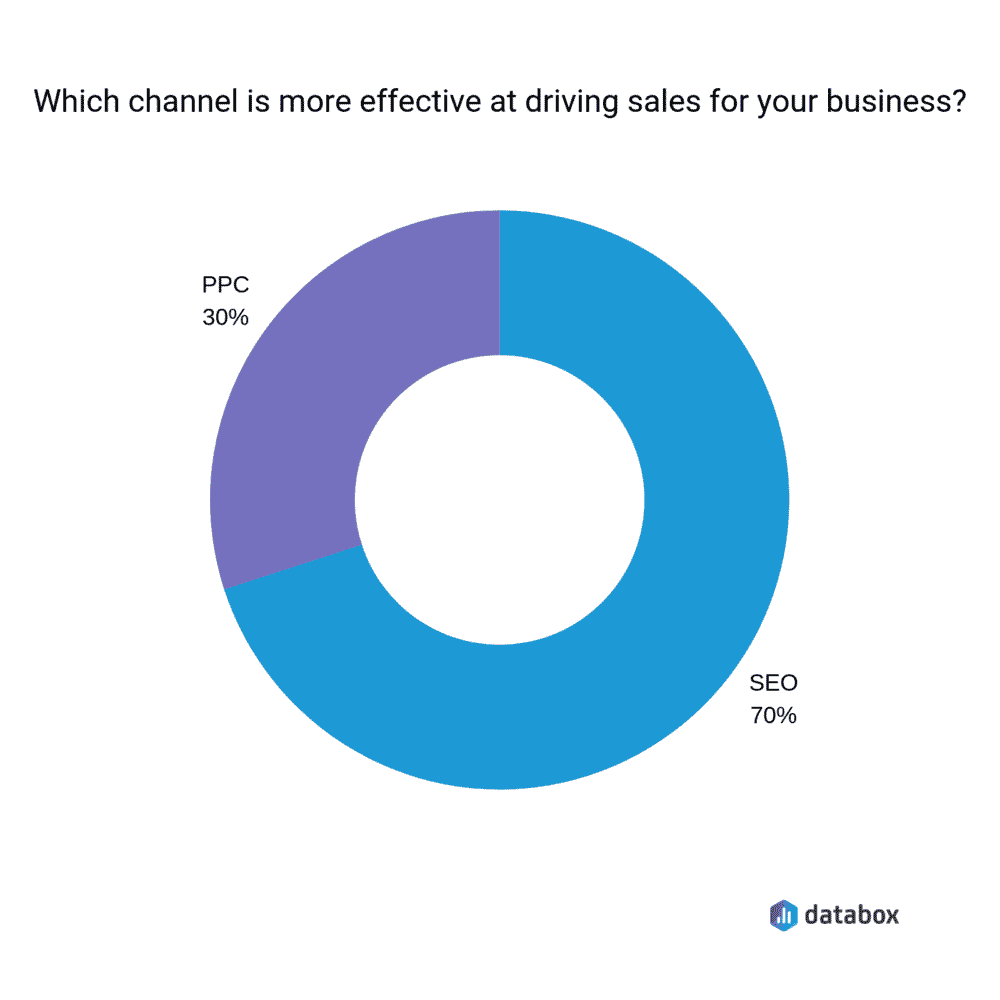 This was a survey aimed at marketers. The outcome was that most marketers found that SEO was more significant than PPC in driving sales. But how does this relate to white label SEO?
This shows that there is a fundamental reason why businesses offer SEO services and white label SEO services. It can make for a good business model because there is evidence behind its success. 
SEO is not only in demand, but it works and has a proven track record of success. From this, offering an SEO service on the side of your business could be useful to a lot of online businesses. That's the other great element to SEO, which is that it's universal. If you run an online business, there is a use for this service.
The purpose of white label SEO
This all depends on what organisation you run and what goals you have. The good news about SEO is that it's compatible with most industries, even the automobile industry. For example, some car services may choose to offer automotive SEO service.  However, what all good SEO services have is they blend their brand name and their service's main selling point with the SEO. Going back to my previous example, the automotive SEO needs to be in line with the industry, which is the automobile industry. 
With SEO, there are several variations. As a white label SEO service, it's probably best to inform yourself of these variations, if you want to deliver the highest quality of service. Although, regardless of white label SEO services, some SEO services, in general, offer a one branch SEO service. For example, some may focus on offering an e-commerce service. 
It's good for every white label SEO provider to identify your niche if you have or want one. One element that you may need to consider is that your target market is typically digital marketers. This is because you wouldn't use SEO if you didn't run an online business or have an understanding of how SEO works. Experienced digital marketers are usually up to date with all the runnings of SEO. 
This article has packed many contexts because white label SEO needs context when we think about why a brand would use it and how it can appeal to an individual wanting to re-brand their SEO to a provider. Here is a bulleted list of what you should know about white label SEO.
White label SEO is best suited for digital marketers

It is adaptable to a variety of industries

SEO is in demand

You can blend your brand identity with an SEO service
These 4 points refer to visitors wanting to get in touch with a white label SEO provider. 
If you would like to learn more on SEO, please click here.