Making a Lead Generation Website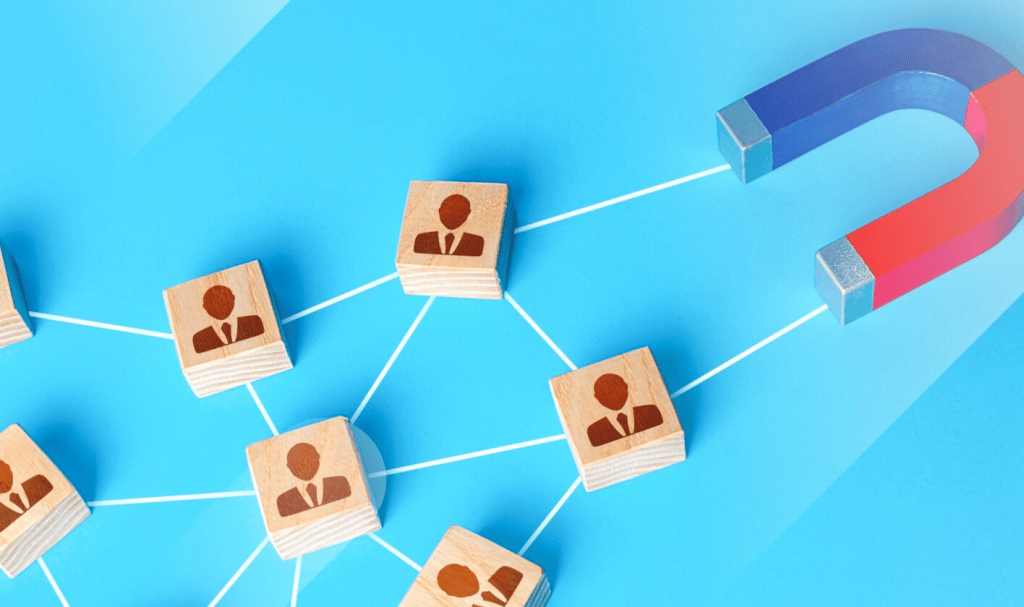 Getting high-quality leads can be challenging. Almost 70% of marketers say that converting leads is their top priority, and more than 60% say generating leads is their biggest challenge. One of the most effective strategies for generating leads is digital marketing, which is used by many marketers.
Despite the current economic downturn, digital marketing is on the rise. In order to increase their exposure and revenue, businesses are investing in innovative technology such as advertising on websites, running social media ads (google ads, Facebook lead ads, etc.), and sending email campaigns. A website is the heart of digital marketing, so if you don't build your website with lead gen in mind, it is going to be useless for you.
Automation is what digital marketing is all about. With it, your business will receive leads and conversions from a variety of digital marketing tools without having to do anything yourself.
The future of digital marketing lies in digital marketing automation. Your business will receive leads and conversions through digital marketing tools without any effort on your part. Traditional digital marketing strategies fail to generate the same level of leads and sales as social media marketing.
Nevertheless, you can overcome that challenge by developing a website that converts a visitor into a lead. A subscription model is an option for e-commerce stores. If you want potential customers to search for products and get more information about them on your website, you can charge them to access the lead generation tool. It may also be worthwhile for you to give away content for free to allow more people to become familiar with your product before purchasing it.
Websites are powerful tools for generating leads. This can increase your brand awareness, build trust, and generate leads, sales, and customers for you. A website must consider many factors in order to be effective. Find out how to make a website that generates leads by reading about it!
Core features of lead-generating websites
More leads can be generated by websites that help businesses. A lead generation website that provides value to the customer stands out among the rest. As a result of good lead generation websites, you can not only get a list of high-quality leads, but you can also attract leads you already have with relevant and valuable content.
On the basis of these similarities, you can quickly identify the best lead-generation websites as follows:
Social proof
User-first focus
Transparency
Trust signals
Personalization
Additionally, these websites have the following technical characteristics:
Secure, via HTTPS
Mobile-friendly, or responsive
Fast
There is constant change and competition in the internet business environment. You must stay on top of the latest trends, new technologies, and audiences if you want to stay competitive.
For a lead-generating website, many factors are crucial, such as responsiveness and security. You need these elements in order for your site to succeed. Users won't trust your website if these elements aren't present, so you won't be able to offer personalized offers.
To make your website appealing to your target audience, you must provide them with a reason to visit. In the event that your site isn't worth the time of your visitors, they won't visit. Keeping the above-mentioned features in mind when designing your website is essential.
How to design your website for lead generation
How about building a website that generates leads? Follow these steps to get started:
Make sure your website is HTTPS-secured
You want a secure website no matter what your industry, product, or service is. When a user visits an unsecured site, web browsers like Google Chrome will alert them. Rather than becoming a lead, people are likely to leave your website if they find it unsafe.
You can find out if your website is secure by visiting it and checking your URL.
You have a secure HTTPS website if you see a padlock at the end of your URL. A secure HTTPS site displays the message "Not secure.". A Secure Sockets Layer (SSL) certificate should be acquired and installed by your development team.
Optimise your website for mobile devices
Users are more likely to visit a website that is mobile-friendly.
The fact that 70% of people now access the Internet from their mobile devices emphasizes the importance of businesses maintaining mobile-friendly websites. You need to build a website that on-the-go users can access if you want to generate leads and increase market share.
Build a responsive website for the best results.
The responsive site is capable of adapting to all devices, including computers, tablets, and smartphones. In addition to being more cost-effective, responsive websites are also easier to maintain and more cost-effective to build.
Google's free tool for testing mobile-friendliness can help you determine whether your site is mobile-friendly.
Your website can be made faster by accelerating it
Choosing a design that prioritizes site loading speed is essential when designing a lead generation website.
If you've ever browsed the web, you know how frustrating it is to wait for pages to load. Due to this, 83 percent of users expect websites to load within three seconds. A page that doesn't load in that timeframe will also cause 53% of users to leave the page.
Your website will struggle to generate leads if you don't think about page speed when designing it. If you want to attract new leads, you need to keep page and site speed at the forefront of your website's development, maintenance, and updates.
Taking proactive steps to maximize your page speed will be necessary as your website and lead-generation initiatives grow. Whenever posting a new blog post, for example, you should compress the images to avoid sluggish page loading times.
It is possible to see significant increases in your lead generation rates when you have a faster website.
Increasing website speed by one-second increases conversions by seven percent, according to studies. In fact, lead generation websites that load in two seconds or less are 15% more likely to convert, so don't ignore page speed when building your site.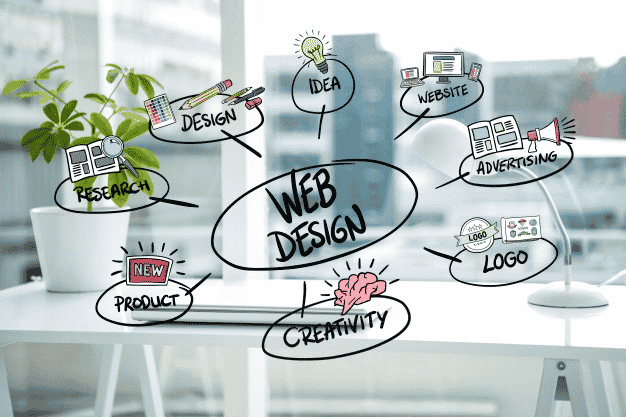 User-friendly website design
Lead-generating websites must also have a high level of usability, which can include:
A navigation system
Typography
Layout
Buttons
It is important to maximize the usability of your website in order to get the best results from it.
Your online lead generation efforts can be dramatically improved with intuitive web design. The customer's first impression of your brand and product can also be improved, which is beneficial when multiple touchpoints are involved in the buyer's journey.
You want a visitor to come back later when they're further along in their purchase journey, like when they discover your website via Google, read a blog post, and then leave. The chances of them returning to your site are unlikely if they weren't satisfied with the design or usability of your website. Rather than visiting your website, they'll probably avoid it.
Here are some tips for making your website's design more usable:
Use mega navigation to include additional links if there are more than seven pages or links.
Make sure your navigation bar is placed in the same place on every page
Make sure there are only three fonts on each page
Avoid using non-standard fonts on the web
Make specific elements stand out by using contrasting colors
Ensure that line lengths are limited for mobile devices to 30-40 characters and desktop computers to 40-60 characters
Make your design elements stand out with white space
When designing a page layout, use the rule of thirds
Be sure that the text on buttons is large, legible, and brief
For buttons, use the first-person, such as "my" instead of "your"
You may find it daunting to build a website with all these features if you are working with a small team. The reason why many companies hire a web design agency is because of this.
Seo-optimized websites
Websites that generate leads also rely heavily on search engine optimization (SEO).
Because SEO helps prospects find your business, the best lead generation websites use it.
Your website is optimized for both users and search engines (on the back end and front end). Having a well-optimized website often means getting a top spot in search results, so users can find it more easily. Your business will also benefit from more traffic and leads.
Lead generation is impacted by search engines and SEO for a number of reasons, including:
Search engines account for 93% of all online experiences
The first page of search engine results attracts 95% of search traffic
Organic search traffic accounts for 40% of revenue
Search engines rank search results based on a number of factors that you can use to boost your website's lead generation. Another reason to make your website fast and responsive is that most search engines consider page speed and mobile friendliness when ranking websites.
You may also want to take the following steps:
Getting started with Google Search Console and Google Analytics
Creating a sitemap in HTML and XML
Make sure your Google My Business account is up-to-date and claimed
Keyword research (or search terms) to target on different pages of the website
Keywords should be incorporated into page content, title tags, and meta descriptions
Altering site images with descriptive alt text
Optimizing URLs for clarity, relevance, and shortness
Extending your SEO strategy with a content marketing strategy
You will not start seeing results from SEO until three to six months have passed. You won't establish your site as a lead-generating website overnight, but you can make informed decisions about SEO by understanding that it takes time.
Test your designs, contact forms, and CTAs
A website designed to generate leads continually tests its potential and ability to generate leads. This is why continuous testing is so important for your website. On your website, you can test everything from your page designs to your contact forms to your calls to action (CTAs).
The following tests can be run with the help of a free tool such as Google Optimize:
A/B
Multivariate
Redirect
Personalization
Make the most of this free tool to attract more prospects.
A small test, like changing the color of a button, can yield immediate results, while a bigger test can yield more immediate results. Changing the design of your service page or contact form are examples of larger tests your business can conduct.
Tips for lead-generating website
The quality of your leads depends on the website that generates them. Fortunately, creating a landing page that's designed for leads doesn't have to be time-consuming or overwhelming. In this section, we have listed the best tips we can provide:
Making a lead-generating landing page isn't as hard as you might think. Determine the type of content you want to produce and the needs of your target audience. Start by deciding on the design and layout of your lead-generating website, then add the necessary elements.
Prioritize your end-goal
Whenever you are generating leads, start with the end in mind. Do you have a clear understanding of what a "lead" is to you? The more clearly you define your testing and analytics goals, the easier it will be to determine what actions you want your users to take as they progress through your sales funnel. When a person fills out a form, is that considered a lead? Those who sign up for newsletters? Is requesting a callback? You'll have an easier time adjusting your conversion goals if you define your starting point clearly.
Avoid ready-made site templates
It goes without saying, but if you're trying to generate quality leads, then you should avoid cookie-cutter website templates that do all the work for you. Make sure you invest in the best website you can afford and let the designer and developer know where the page will be used so that it can be tailored to generate leads, rather than simply looking nice. It is also important to have a well-designed website when buying online in order to increase customer trust and confidence.
Put forms on every page
In order to maximize the number of viable leads from your website, you need easy access to the lead generation form. People are more likely to share valuable information with them if they ask for less information at the beginning, particularly during the first step.
Describe your offer using powerful words
Because "get", "feel" and "have" have an active tone, they are strong compellers as opposed to "imagine having", "imagine feeling", etc. By using action-oriented language in your offer, you place the customer in a central position as one who receives the benefits instead of just imagining them.
Utilize whitespace effectively
One of those little things in web design that can make a huge difference is whitespace. Let your content, photos, and call-to-action buttons breathe rather than cramming every blank space on your page. A distraction can result in lowering your conversion rates as a result of adding something to take up space.
Conclusion
In many cases, the success of your website is determined by how well it generates leads. It doesn't matter how good your services are or how much expertise you have if no one knows about them. In order to compete, you need an effective website that advertises your business to the world.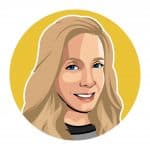 Heather Wilkinson is a globe-trotting content creator and PR enthusiast who's finally put down roots in her native UK. When she isn't working, you'll find her pretending to care about Minecraft for her son's sake, while secretly reading the latest Ace Atkins novel (or sleeping – her second favourite past-time).