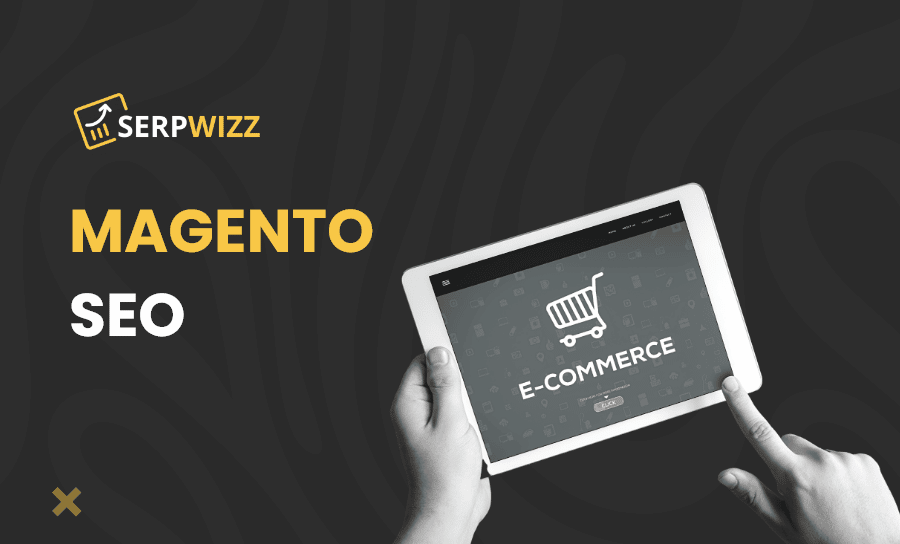 Which fields matter the most for SEO in Magento products?
Magento, not to be confused with magneto, the villain from X-men. Magento is software that is used for building and managing online stores. For the purpose of this question, what are Magento products?
Magento products consist of 6 types. These types are:
Simple

Configurable

Grouped

Bundled

Virtual

Downloadable
A simple product consists of a physical product with no additional features. For example, a t-shirt would not be a simple product due to the sizing and colour requirements. As the consumer will need to select a t-shirt with the appropriate features, which does not make it simple. 
A simple product could be a piece of stationary, such as a pen. 
A configurable product is one with additional features. Clothing would count as a configurable product. 
Moving onto grouped products. Grouped products are a combination of two or more products. For example, this could be an iPhone with an iPhone case. This type of product is often used in discounts. 
Bundled products is a set product that allows the consumer to build on. A good example would be a camera. The camera may come with a lens that the consumer can use. 
A virtual product is when the user enlists a product of any type on the platform. With each product, the user can decide the value and price. 
A Downloadable product is a product that you can download. This is an ebook file or a music mp3. 
These are the 6 forms of Magento products. But, we now need to familiarize ourselves with SEO. 
We need to first understand the value of SEO before applying it Magento. SEO stands for search engine optimization and can be understood as a vital component that most online businesses use to increase their brand visibility. You may know that SEO comes in different forms. One of these forms is e-commerce SEO. E-commerce SEO is important in this context because Magento is an e-commerce platform. 
Moving back to SEO, take a look at the image below.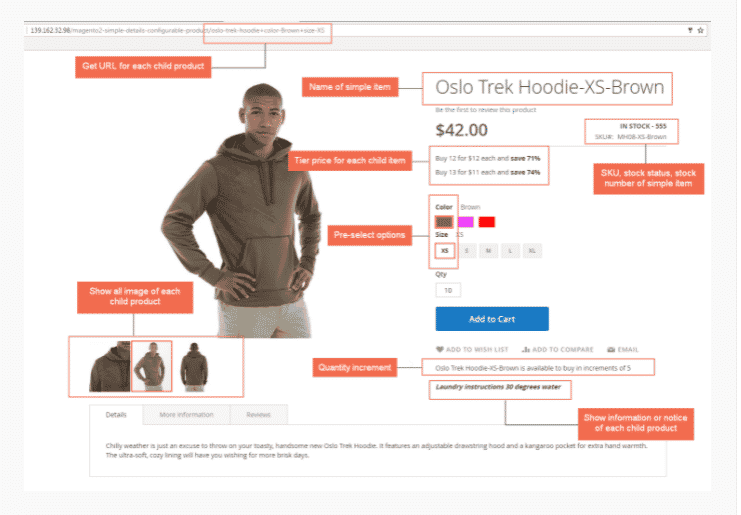 Ok, this image clearly shows a configurable product. We know this because there are several different features that can be tweaked to match the needs of the consumer. The following SEO trends come into the picture:
URL link

Product name and description

Images

SKU stock status

Price
This example shows that naming the product correctly is part of the SEO process. With this in mind, we can see that the image is shown correctly. 
Products that have varying features require more SEO effort. The SEO needs to be written in a way that informs the user on what they should expect from the product. Getting the size, colour and other accessories on the clothing is important because the customer's needs come first. 
Therefore, keyword research and meta title descriptions are the two most important SEO factors when it comes to Magento. 
But, it does depend on the products you are trying to sell. Products that have varying factors need the whole SEO process to be looked into. 
All in all, the following SEO fields are the most important in showing your Magento product at its best. Consider these fields:
Image

URL link

Product name and description

Technical features

Backlink strategy
You must work on the SEO to make sure the product is being shown correctly. For example, if your product features are being shown incorrectly on your URL links, this will mislead your audience. The chances are that Magento products will be listed on pages. Therefore, use the correct information, page after page. 
Although, most of the features will help make your products look good. A healthy backlink strategy will provide you with further attraction. Backlinks are used in blogging, especially in guest posts. For example, a page focuses on the service you run, with a link directing the reader to your website. 
It's hard to nail down what is an essential SEO field. It does depend on what product or service you are offering. But the 5 SEO fields above are the 5 most fundamental areas that every e-commerce shop owner needs to consider. 
Did you enjoy reading this article? Please click here to learn more about SEO.