How to Track Lead Generation
Tracking leads entails identifying the source of leads, tracking their progress through the sales and marketing funnel, and taking appropriate actions to move them forward in the conversion process. Among the key objectives of lead tracking are improving conversion rates, reducing customer churn, increasing revenue on every sale, and providing high-quality customer service. The tracking of leads should be an integral part of every marketing campaign.
How does lead tracking benefit sales and marketing?
The goal of lead tracking is to help marketing and sales departments work together seamlessly so that more qualified leads can be found and sales can be closed. You can also improve your audience's experience by tracking leads.
In order to determine which campaigns are bringing in the most qualified leads, marketing departments need to track their leads effectively, so they can identify where and how these leads came from. Once qualified leads have been obtained, the marketing department can pass on all the necessary information to the sales team so they can close the lead.
Lead tracking ensures that your sales team has all the information they need to tailor and personalise their approach for each prospect, increasing the possibility of conversions and sales.
What is the lead tracking process?
Using modern software and tools, marketers and salespeople can track where inquiries come from, as well as monitor prospects as they progress through the lead generation funnel. It is often necessary to integrate multiple tools to achieve this goal – marketing automation software, customer relationship management and lead management software, and call tracking services. A tracking tool for this type of marketing usually tracks multiple touchpoints across different channels, both online and off.
Tracking leads is different for each lead generation software. When it comes to offline sales and marketing initiatives, tracking numbers are often used to determine how users interact with offline content. Many businesses use Javascript and cookies to discover how users interact with online content.
What is the importance of lead tracking?
Tracking leads allows marketers to improve campaigns, personalize efforts, increase ROI, and track how leads contacted them. Furthermore, it provides sales with the personal pain point information needed to close the deal for each lead. The primary goal of lead tracking is to improve the efficiency of sales representatives and marketers.
A recent study found that B2B companies with tightly aligned marketing and sales grew revenue 24 percent faster and profits 27 percent faster.
Additionally, lead tracking can help fill marketing and sales gaps and blind spots. The majority of marketers fail to calculate ROI because they do not know how their campaigns are performing. Sales reps also report lacking sufficient information before making a call, 42 percent of whom believe they do not have enough information.
The role that leads tracking tools play in bridging this data-communication gap is crucial to modern digital marketers.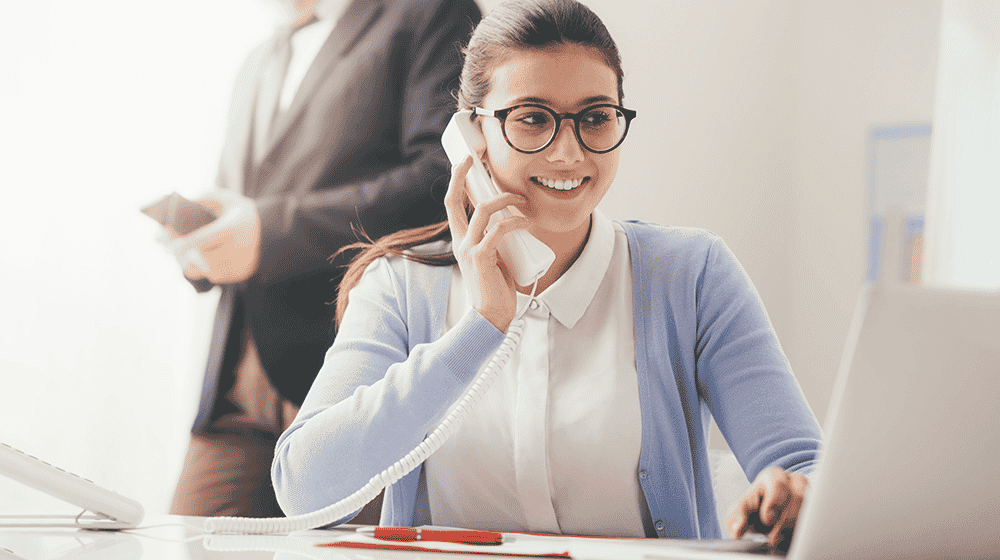 Tracking calls is crucial to lead generation
In most cases, customers interact with companies over the phone 92 per cent of the time. Following a phone call with a lead, call tracking continues to track and attribute the lead.
In order to optimise results and synchronise efforts, sales and marketing teams require tools with call attribution and analytics features. Marketers can learn these things from call tracking software:
How many leads were generated by which campaigns
What keywords to target next
Identify the right media to reach your target audience
Sales representatives and account executives can also take advantage of call analytics data by combining their lead tracking efforts with call analytics data:
Through call scoring, we can determine which callers are true SQLs or sales-qualified lead
Providing sales training with call recording to new sales reps and assisting them in their success
Respond faster–vendors who respond first receive 30 to 50 per cent of sales.
In today's sales and marketing environment, lead tracking is essential. With the toolset available to marketing and sales departments, customers can be made happier, attribution models are improved, and sales processes are more intuitive.
Lead tracking in 6 easy ways
Keeping track of leads is difficult because the data is all available, but it can't be accessed easily. You can't market without this crucial information.
To help you track your marketing leads more effectively, we compiled six easy ways.
Call tracking and marketing attribution
UTM tracking and Google Analytics
Asking leads directly
Form fields
CRM systems
promo codes
Call tracking and marketing attribution
Dynamic numbers are used on your website to track calls. Consequently, each website visitor will receive his or her own unique number. Whenever they call, you can easily find out where they are calling from and how long the conversation lasted. Seeing who is calling and what information about them is most important for your business will help you to manage your business more effectively.
Not only is this useful for determining call volume, but it also helps to determine the quality of calls. To help your sales team upsell, most call tracking software allows you to replay calls as well.
If your company struggles to increase conversions on its website, call tracking is the best solution. Tracking your calls will ensure that the right people always receive the right message by ensuring that everything on your calls is logged.
That's where it all happens. By bringing your prospect from the Internet, building a relationship, and negotiating with him, you have created a relationship that leads to a sale. One more thing you need to do before you send them to the checkout page: make sure they're going to finish the transaction.
UTM tracking and Google Analytics
It can be challenging to obtain a true understanding of your marketing efforts using Google Analytics. Goals are a great way to improve your understanding of your data with Google Tag Manager. Channels, campaigns, and other information are broken out by this tool.
Using UTM tags in Google Analytics is a workaround. This code automatically adds metadata to your URL, allowing you to track the success of campaigns and channels. The most common use of UTM codes is for email campaigns, but they can be used for any website, including blog posts and social media posts.
Lead quality, however, isn't readily apparent from this data. With goals and tracked links, you can count the number of form submissions and clicks to calls, but not which result in sales. A major factor in generating revenue is the quality of the leads. In order to increase your chances of success in the long run, it is important to know where your leads come from and from which sources they originate. By measuring leads' engagement with your website or landing page, lead scoring solutions can help your company generate quality leads.
Asking leads directly
Tracking your marketing leads is straightforward if you ask them directly. It's not uncommon to see forms online with a 'how did you hear about us' field. However, how accurate are they?
Tracking marketing leads can be done in two ways. A good way to find out how they heard about your business is to ask them directly. It is likely that some of these leads will be accurate, but it is also likely that many of them will not. Alternatively, you can track the number of visitors to your website and generate a lead form through an advertisement.
There are often inaccuracies or even disregards of them. It is capable of providing valuable insight, but it depends on the person you are asking. In fact, it's not uncommon to hear that a user found you via Google but subsequently clicked a PPC ad. Return on advertising isn't enhanced by the lack of attribution.
There are usually multiple touchpoints that generate leads, so you are missing out on data from all the other marketing channels.
It's a good idea to include a 'how did you hear about us' field on your form for significant conversions. However, you're better off relying on marketing attribution for conclusive information.
Form fields
Use hidden form fields on your form submission boxes if you have access to a web developer.
Using hidden form fields on your form submission boxes can make it easier to understand where your leads come from. Using a web developer on your site can give you a better idea of where your leads come from. The use of hidden form fields is a core feature of websites, and they can be implemented easily. Any other entry point cannot be attributed since this can only be used on forms.
Channel-specific landing pages can be enhanced with hidden form fields, or UTM parameters can be used together. Users will be able to add their lead source dynamically when they visit that page and fill out the form.
For PPC campaigns, for example, this can be really beneficial, but beyond that, their scope is fairly limited.
CRM systems
As online marketing has become more prevalent, many CRM systems offer web-to-lead forms that allow you to scrape the data of the lead's referring source. Despite its usefulness, this is still a limited set of data. CRMs that are more expensive can track leads more effectively, but their prices skyrocket fast. Your business's specific needs will determine which CRM is best for your marketing strategy.
Promo codes
The number of new leads or sales you're creating is important to know when you're running a specific campaign.
A promotional code, also called a promo, is a great way to attract new customers to your website and provide them with valuable content. A promotional offer may take the form of an email subscription, a customer loyalty program, or a giveaway. In addition, they can be used as barcodes for tracking customers' purchases, which is very useful for tracking purposes.
The use of promo codes in marketing and advertising has become a crucial tool for businesses. By driving traffic, increasing engagement, and increasing revenue, they are able to drive sales. Most online platforms offer promo codes, including social media, email, word-of-mouth marketing, and mobile apps.
Conclusion
Using lead tracking, companies can determine where leads are in their sales funnel, monitor where they are in the process, and take appropriate actions to move the lead forward. Make sure that you are on the right track by tracking your lead generation!
Lydia is Pearl Lemon's Head of Internal Growth. Outside of Pearl Lemon, you can finder her running, lifting, and hiking.