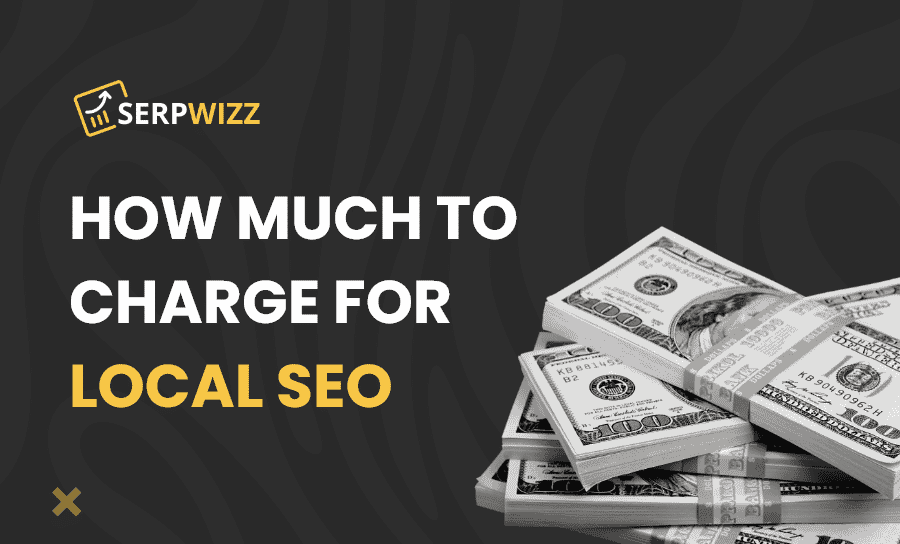 How much to charge for local SEO
Are you a local SEO provider or are you a general SEO provider that services websites with any SEO requirements?
Whatever the case, this article will provide you with some value. However, we will be focusing on local SEO as our case study. Let's first discuss what local SEO is and what businesses are best suited for this type of service. 
Local SEO is really good for businesses that offer a service. This could be in any industry. For example, you could be a barbershop or a local bakery, with an online website. Local SEO would be a vital part of the marketing strategy. Local SEO also works wonders for businesses with multiple locations. This is because this type of SEO is all about attracting customers that are local to your area. For example, let's say that a customer has read positive reviews online for a car mechanic company. However, they have no idea where to find that service. If that service runs their business through multiple locations around the country, then that customer will now be able to find that service, and the chances of them being a local business to that customer are very high. If that service runs multiple locations. 
From the customer's point of view, local SEO is ideal because when done right, it makes their life a lot easier.  Consider the stats below.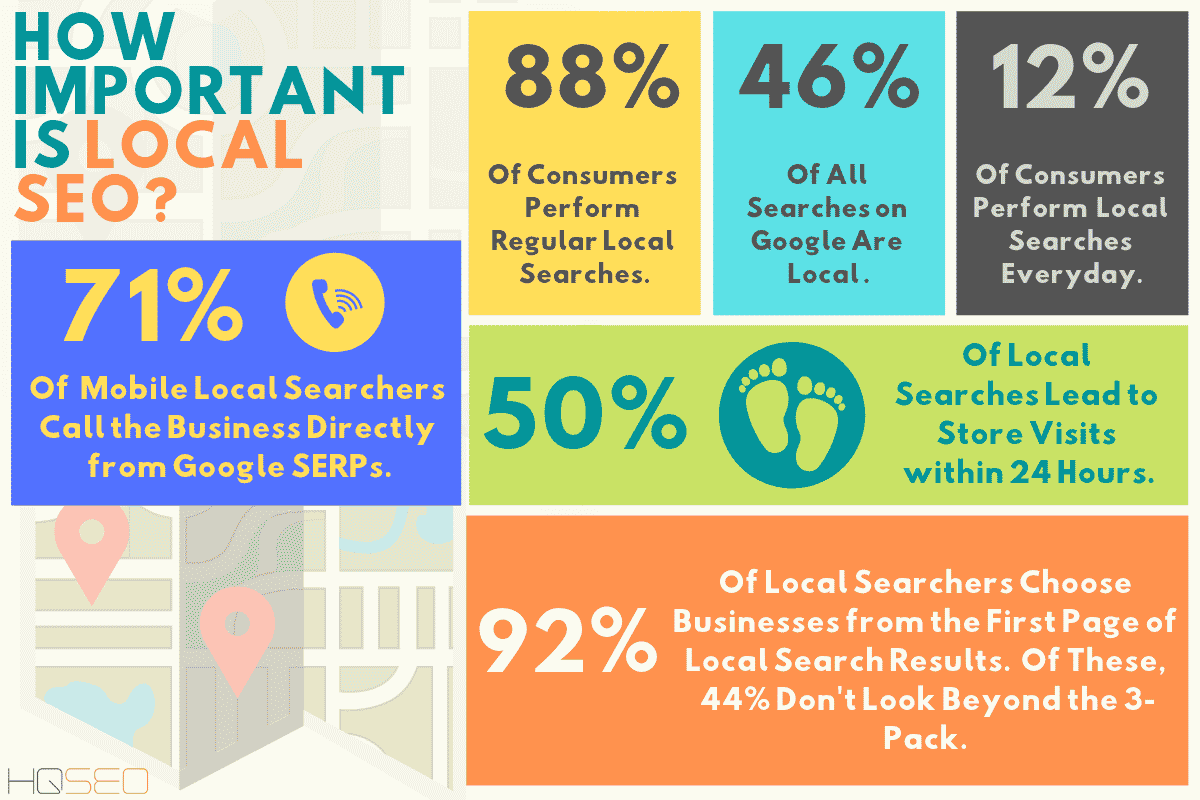 But, the common goal of SEO is to get a page 1 ranking. This applies to local SEO. 
When you think about how much to charge for your SEO, we need to consider what strategy you want to put in place for your client. 
The case study above shows that there are quite a few factors that go into attracting the customer. This is where on-page SEO is important because your brand's reputation needs to be well received. Elements like Google reviews and social media management are a part of that process. 
But with all this said, the two questions that need to be answered when you are a local SEO provider, is whether or not your client's website is new or old. 
For example, a new website may need web development as well as local SEO. You may need to take this into account. Some clients may want to have a website that stands out amongst several others in that industry. 
If you want to be a top-quality SEO provider, then web development will need to part of your strategy. This part is known as on-page SEO optimization. The bullet points below are the typical traits that go into a local SEO strategy. These factors influence the amount you charge. 
Age of website

On-page SEO

Backlink strategy

Content management

Google verification
On-page SEO considers your client's meta tags and descriptions, URL, broken links, site speed, etc. 
If you are a top agency, then you would edit your client's content and re-consider the structure of the website. 
The backlink strategy is the quality of the company that is referring to the clients through a link. This could be in a blog post. The more backlinks the client has the better chance of them ranking higher. However, these backlinks need to be of high quality. 
A top-quality provider will write articles and guest posts for other websites on your content. The strategy will aim to reach a wider audience, which if done right, will improve the PR of the client's website. 
Content management refers to how regularly the client posts blogs on Google. Google needs to recognize the client's brand as a top provider, otherwise, they will struggle to get ranked. One of the ways to do this is to write regularly. 
A top provider will write these posts in relation to the website's SEO demands. That's the only way to get tailored traffic to the website. 
However, perhaps the most important point in the process is that the website gets listed on Google correctly. This is done to best inform the customer of what they should expect. Factors like hours of operation and location need to be listed correctly. 
At a minimum standard, a local SEO service needs to be able to use these factors at a decent level on their client. With all this into account, let's talk about the price.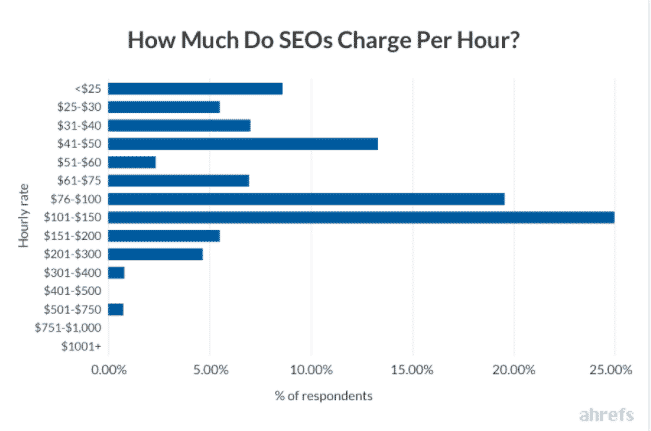 If you are a new SEO agency, then the trend is to charge less. As you gain experience and build your reputation, that's when you can charge a little more. 
If you are a high-end provider, then you need to charge more. The optimum monthly rate for SEO agencies is at least over $1,000 per month. The maximum can be found to be no more than $5,000. 
What the price comes down to is the scale of the campaign. Some websites have a larger project and therefore need more work to be done. This is an incentive for you to charge more. I would not recommend that you charge a monthly rate of $75 as your client may suspect that you are using alternatives or cheap routes to gain brand visibility. Blackhat SEO is a common technique used and can get your brand banned from Google. 
The sweet spot is to charge over $1000 a month, but less than $5000
To finish, consider these 5 questions when choosing the perfect price that is both fair for you and your customers when dealing with SEO.
Are you working on a new or old website?

Are you a top-end professional?

How much experience do you have?

How big is your client's project?